Get Started • Create Article • Sandbox • Admins
Wiki Ludwig is a Wikia designed to cover everything there is to know about the actor singer/songwriter, Alexander Ludwig. This wiki is a fan created site, which means anyone is free to edit in order to improve the content.
541 edits to 21 articles since October 2012.
About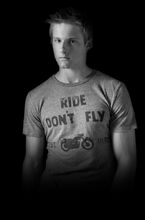 Nurturing an impressive body of work that encompasses film and television, Alexander Ludwig is positioning himself as one of Hollywood's most promising talents.

Born on May 7, in Vancouver Canada, Alexander is the son of Sharlene Martin Ludwig who is his professional manager, and Harald Ludwig- a business executive. He has 3 siblings - Nicholas, Natalie and Sophia, as well as a golden retriever named Waverly. A sophomore at the University of Southern California, Alexander studies film, theatre, and entrepreneurship, Alexander is also a skilled and amazing musician. Read more...
Featured Role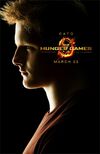 Cato is one of many roles that Alexander has played, though it is the most recent, and, arguably, the most successful. He plays a very vicious Career Tribute of the Hunger Games, and was one of the tributes that volunteered for the Games, like the main character, Katniss Everdeen (portrayed by Jennifer Lawrence) . Does Cato does not come in first, the tribute had been dubbed the second strongest until he beat out the bigger, wider Thresh.
Portraying Cato, Alexander has won a few awards, including Best Villain, Best Fight Scene (shared with Jennifer Lawrence and Josh Hutcherson) .
Did you know...
The add more Did You Know, go here!
...that when Alexander was only 9, he starred in a Harry Potter commercial?
...that Alexander Ludwig has 3 siblings?
...
Polls
What'd you think of Alexander Ludwig?
Do you like the new background and theme?
Featured Quote!
"

My heart lies in music and acting, however, my inspiration comes from adrenaline rush l get from sports... and life.

"